For those in major cities in the northern hemisphere, the wintery chill of February isn't exactly a time for the frivolity and joviality of Pride celebrations. Not so if you're lucky enough to be in Sydney. Australia's Harbour City cracks out the glitter and sequins for its annual Mardi Gras festivities—not to be mistaken for New Orleans' Mardi Gras, the Sydney version refers to their Pride celebration—in late February. At this time of year, the sunshine-filled, end-of-summer skies frame the perfect backdrop for the city's recognition in the advancement of queer rights. For many in the international community, the epic pilgrimage to Sydney Mardi Gras is an absolute bucket-list achievement, simply given its great distance and unique positioning on the calendar of queer events.
This year, Sydney plays host to World Pride, coinciding with the city's 45th Gay and Lesbian Mardi Gras, and it's the very first time World Pride has been held in the southern hemisphere. The 17-day event includes a diverse array of activations, including pride marches, a human rights conference, performing arts, and sporting fixtures in what's set to be one of the biggest events Sydney's hosted, rivaling the Olympics in 2000. "Sydney is going to feel electric," says Sydney World Pride CEO, Kate Wickett. "We're going to have 78,000 visitors descending on our fair city of Sydney and over 500,000 people attending the events taking place across the city."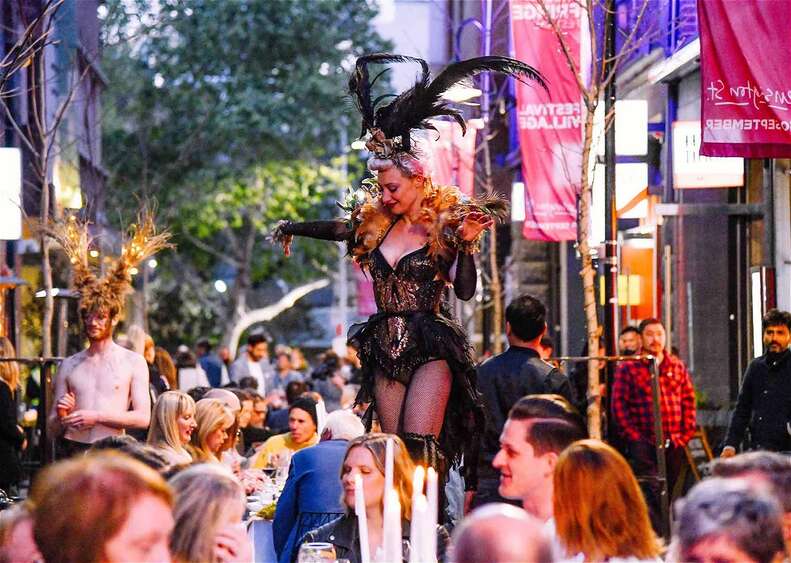 It's a stark contrast to the marches that originally advocated for LGBTQ+ rights in the 1970s. On a cold Saturday evening back in June 1978, a small crowd gathered in Taylor Square in Sydney to set out on what would be Sydney's first Mardi Gras parade. The occasion was met with police hostility, and after brutal altercations on the street, 53 individuals were charged at Darlinghurst police station. "It's so important to our community," says Robyn Kennedy, who is known as a "78er," the name given to those who attended the pivotal march back in 1978. "Having World Pride in Sydney reinforces Sydney's role as a haven for the queer community, particularly compared to our near neighbors in Asia and the Pacific, where homosexuality is still criminalized or subject to stigma and discrimination. Because of its international profile, Sydney World Pride will provide a strong beacon of hope to queer individuals worldwide struggling with their sexuality or identity or growing up in repressive environments."
To say that the city has matured into a joyfully proud and marvelously multifaceted destination for queer travelers would be an understatement. World Pride in Sydney offers a uniquely beautiful oasis with a diverse array of experiences for travelers, particularly first-time visitors to Sydney. Throughout February and March, the city will play host to a plethora of events, parties, and performances, celebrating its rich culture, stunning environment, and local talent. Here's what you need to know to navigate your way through this extravagant month of Pride, down under.
Beeline to Oxford Street to immerse yourself in Sydney's queer hub
The focal point of Sydney's vibrant LGBTQ+ nightlife is Oxford Street. Running from the central business district in the center of Sydney all the way through to Bondi Junction in the Eastern Suburbs, this hub of gaiety sports a wide variety of restaurants, bars, and shops. Most gay bars are concentrated between the corner of Hyde Park and Taylor Square, with several iconic, stand-out watering holes definitely worth checking out.
Local institution, Stonewall Hotel, is a three-story dive bar, home to fabulously flamboyant drag shows, classic gay anthemic hits, and narrow stairs that will challenge your sobriety. Come for the Wednesday night party, Mailbox, where patrons adorn numbers to which "mail" can be sent and received by potential suitors. It's a wonderfully camp and no-frills institution with well-priced drinks, and it's a great place to meet the locals to get some tips on where to head to later in the night.
Arq nightclub was recently reopened after closure during the pandemic. Like Stonewall, Arq has been a staple in the gay community for years, and its reopening has been met with glittery fanfare. If Stonewall is the pre-game, think of Arq as the main party. Its dance arena has been updated with an impressive lighting setup, and weekends feature guest DJs playing a more EDM and electro house vibe. The balcony overlooking the main dancefloor is excellent for people watching, should you need a break from your aggressively curated choreographed routines.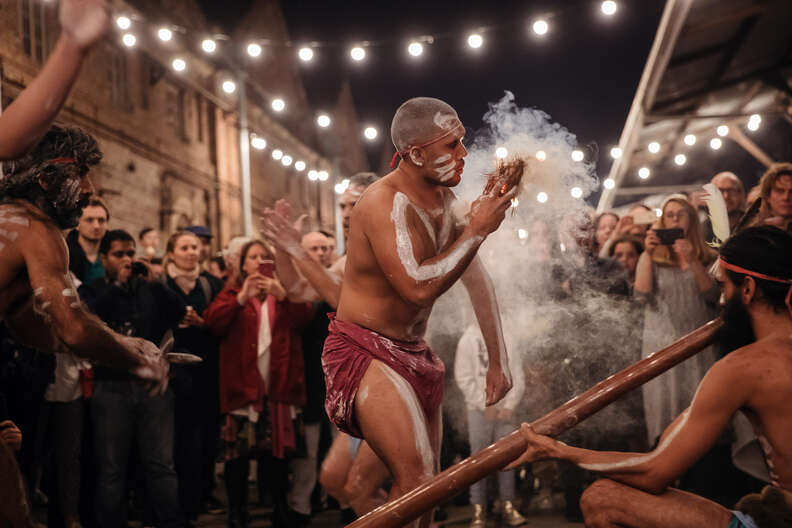 Strategize your way through an intense World Pride calendar
Here's the thing: World Pride literally has something for everyone. But because of that, it's a jam-packed calendar, and you will not be able to get through it all, at least not if you want to be a functioning human being on the flight home. Here are some highlight events to look out for.
For lovers of the arts, Marri Madung Butbut: First Nations Gathering Space will host a string of performances and exhibitions showcasing the queer community of the oldest surviving culture on the planet. From Indigenous art exhibitions to circus and dance cabaret, this family-friendly party is open throughout World Pride, with its own separate schedule of events.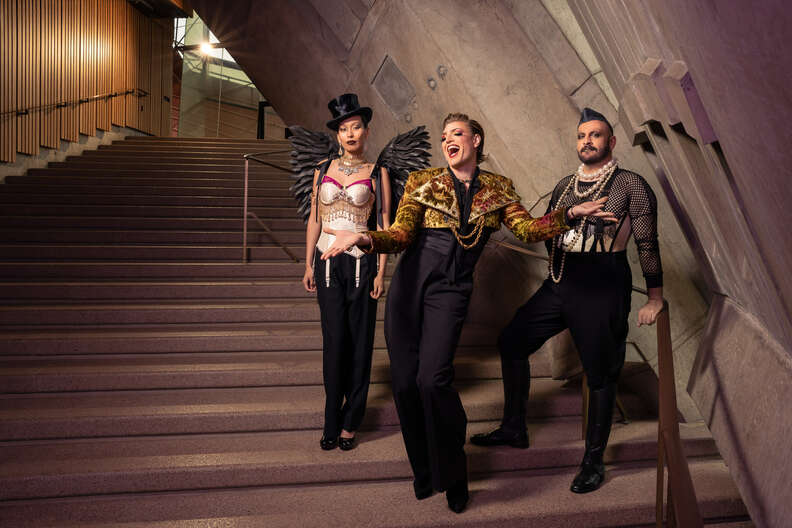 House of Hornecker is a queer theater experience and pop-up hotel for drag queens by internationally renowned artist and set designer Tony Hornecker. And for an opportunity to experience a truly special night of singing, take a seat inside the world-famous Sydney Opera House for Opera Up Late, where you'll be serenaded by professionals from the Australian company and special guests in a night that's definitely not your typical night at the opera.
If you're a thrill-seeker also searching for the ultimate Sydney experience, Pride Climb is a rare opportunity to climb the Sydney Harbour Bridge. At the top, you can fly the Pride flag and strike a pose with a drag queen on the Bridge. The World Pride sports program features over 17 different sports, including roller derby, bowling, wrestling, and kickball. There will be opportunities for visitors to participate and free events to watch.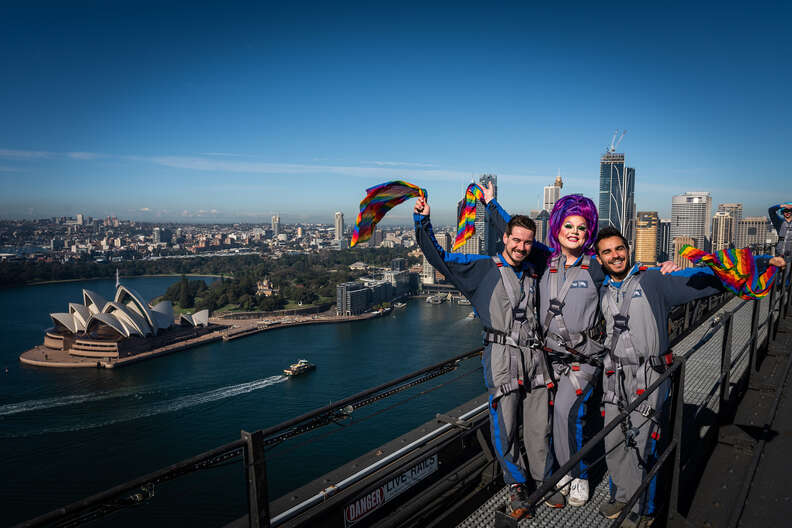 Pride Villages will litter Oxford Street throughout World Pride, turning the surrounding areas into free festival hubs with stalls, bites to eat, and performances. Crown Street will host nightly outdoor shows, with a street party taking over Liverpool Street to Flinders Street on the final weekend of World Pride.
Literally follow the rainbow, and explore Sydney's colorful Pride art installations littered across the city. Local artists are creating 45 free public artworks to mark 45 years of Sydney Gay and Lesbian Mardi Gras, and you'll be able to locate them on a map on the World Pride website.
Watch the Mardi Gras Parade for free, but purchase tickets to many other major parties
The centerpiece of any Sydney Mardi Gras is its unmissable evening parade, a large-scale procession down Oxford Street. The 45th anniversary will feature 12,500 marchers and over 200 colorful floats, all celebrating under the theme "Gather, Dream, Amplify." The parade kicks off at 6 pm, but you'll need to get to your viewing spots early due to over 300,000 spectators expected. The local streets fill up quickly, with multiple road closures also locking off access throughout the area.
For other can't-miss events around the parade, the Live and Proud: Sydney World Pride Opening Concert takes place in the Domain, a large park in the center of Sydney, with performers including Kylie Minogue, Charli XCX, and Jessica Mauboy. Bondi Beach is also set to be transformed into one of the most unique dance floors in the world, headlined by Nicole Scherzinger, for a special party on the sands on Saturday, March 4. And German pop sensation and recent Grammy winner Kim Petras closes World Pride with a performance at Rainbow Republic, another outdoor concert at the Domain, on Sunday, March 5.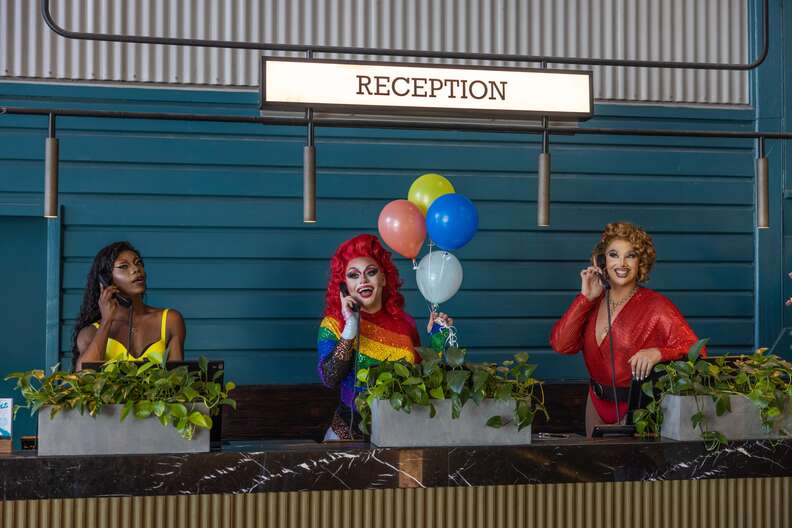 Sleep with pride at a queer-friendly hotel
Geographically, Sydney is a much more expansive city than visitors expect. If you're planning to spend most of your time around the popular bars and restaurants, and you also want access to the city center's attractions, it's worth considering staying close to Surry Hills. Kimpton Margot is one of Sydney newest boutique hotels, and it's conveniently positioned within walking distance to Oxford Street. Their restaurant will be transformed into a sea of rainbows, with live music and drag queens performing every Saturday as part of their "Out At Margot's" drag brunch during World Pride.
Ovolo Woolloomooloo is one of Sydney's most fashionable hotels at the best of times, but during World Pride they're stepping thing up a notch with drag concierges, a drag recovery brunch, as well as a giant rainbow carpet draped down its famous historic staircase and a supersized giant stiletto. They're even offering all hotel guests complimentary makeup 'touch ups' before they head out for the night from MAC Cosmetics on the weekend of February 24 – 26.
But for a room with potentially the most quintessential views of Sydney Harbour that you could ever ask for, you can't go past Pier One Sydney Harbour. Located literally as close to Sydney's picturesque harbor as can be, certain rooms feature an Instagrammable bathtub with unobstructed views of the Sydney Harbour Bridge. Live DJs will be spinning every Friday and Saturday during World Pride, and their award-winning restaurant, Gantry, will shake up a special World Pride-themed cocktail menu.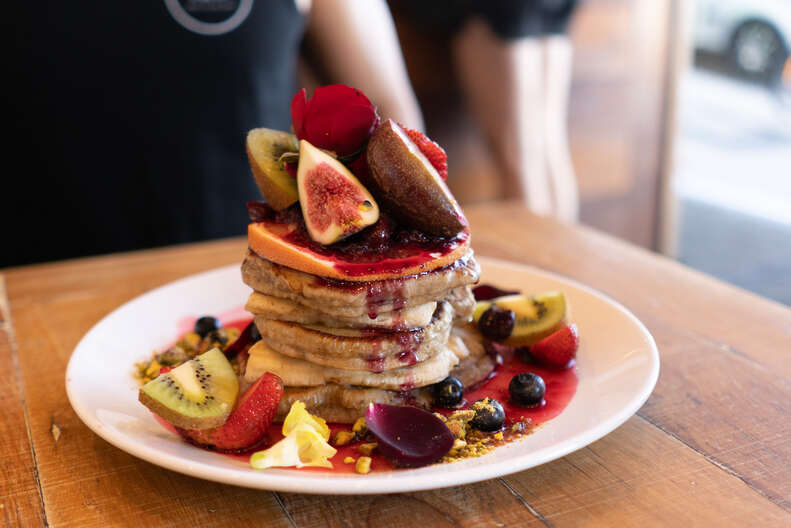 Dive into as much of Sydney's food scene as possible
As colorful as Sydney's rainbow streets are, its food scene is just as eclectic. Sydney is, without doubt, a foodie's city with a smorgasbord of stellar dining options available. One can't come to Sydney without trying an iconic meat pie from classic institutions like Bourke Street Bakery or Harry's Cafe De Wheels, a modest pie cart parked on Cowper Wharf Road in Woolloomooloo. For a totally immersive food destination, check out Kensington Street, a historic Sydney precinct that's been transformed into a culinary hub of flavors from all over the world (you cannot skip on Southeast Asian street food in Spice Alley or the most Instagrammable desserts at Koi).
One absolute favorite Sydney restaurant is Ms G's in Potts Point. It's known for their whimsically satisfying cheeseburger spring rolls, amongst an array of other delicious Asian-inspired creations. For a true Aussie breakfast, or "brekkie," you need to check out Bills for their sweet corn fritters. Or head to Speedo's Cafe on the sands of North Bondi Beach, where no shirt and no shoes is no problem when you're starting the day with gorgeous pancakes and avocado toast.
World Pride in Sydney presents an opportunity to embrace the diverse talents and achievements of the LGBTQ+ family in one of the most magnificent cities in the world. The range of experiences on offer truly reflects the queer Sydney landscape, in a time celebrating both this stunning city and the love and brilliance of the community within it.
Reuben Mourad is a Los Angeles-based food and travel journalist, who more often than not, isn't actually in Los Angeles, but traveling the world, eating instead. Check out what's on his plate on Instagram @reubenmourad.