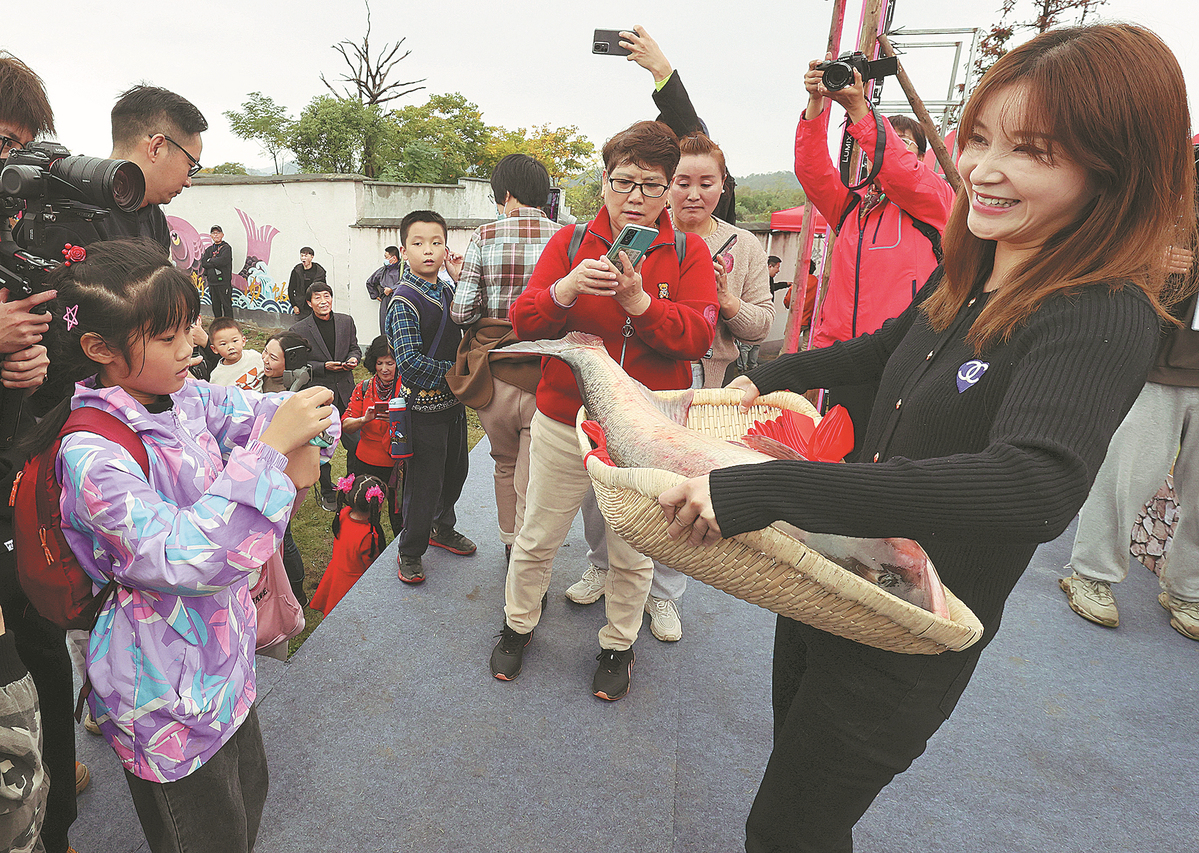 Industry players estimate that there will be a relatively larger flow of people taking long-haul trips around New Year's Day and the Spring Festival, as traveling between provinces will no longer require negative nucleic acid test results, according to the latest guidelines.
On Wednesday, the central government released a series of new guidelines to further optimize the prevention and control measures of the COVID-19 pandemic. Right after the announcement, the searching volumes of flight tickets for the week before the week-long Spring Festival 2023 starting on January 21 surged 160 percent compared with the day before the announcement, according to Trip.com Group, China's largest online travel agency.
"The new policy will be favorable for the growth of the domestic tourism market and help boost the confidence of business operators," said Cheng Chaogong, a senior researcher with Tongcheng Travel, a Suzhou, Jiangsu province-based online travel agency.
"In a short time, cross-provincial tours in China will witness a round of rapid growth," Cheng said.
Earlier, many travelers tended to take day trips and participate in local tours or travel to nearby regions, as they worried about the potential risks of a COVID-19 resurgence.
Following the optimization and adjustment of pandemic prevention policies, online travel agencies have re-launched various kinds of cross-provincial group tour products. Beijing-based online travel agency Qunar said it has launched more than 100,000 such options and has continued to update its portfolio.
With the opening of more ski venues nationwide, hotels near ski resorts and those suitable for skiers have welcomed more travelers from other parts of the country. In late November, 90 percent of travelers who booked such hotels were non-local tourists and the proportion slightly increased compared with the same period last year. Travelers who were born in the 1980s and 1990s together accounted for 90 percent of total travelers, Trip.com found.
By 2025, China's ice and snow tourism sector is expected to achieve a total revenue of 1.1 trillion yuan ($158.3 billion) and witness a consumer base of over 500 million, according to a projection of the China Tourism Academy.
Meanwhile, Sanya of Hainan province, Shanghai, and Lijiang of Yunnan province are among the most popular destinations with the highest search volume. Taking tours to seashores and islands, theme parks, zoos and botanical gardens, and lakes and mountains has become popular for travelers, according to Tuniu Corp, a Nanjing, Jiangsu province-based online travel agency.
Due to concerns about the pandemic, some consumers still have insufficient confidence to participate in cross-provincial travel. Also, November and December have been an off-season for the traditional tourism market in China.
"Taking cross-provincial tours requires a longer period and it needs to be supported by holidays. Yunnan, Hainan, East China, South China and other regions with higher temperatures and suitable climates are expected to become preferred destinations for travelers around the New Year's Day holiday break," said Xu Xiaolei, chief brand officer of China Youth Travel Service.
"Destinations that are child-friendly, equipped with hot springs, or offer options for skiing and some other special activities are likely to be more popular," Xu said.