Flying between the US and Canada will be even easier this summer, thanks to United Airlines and Air Canada.
Today, United Airlines and Air Canada issued a joint announcement for their summer plans. The two carriers will be offering over 260 daily transborder flights along with two new routes. This news sees the two Star Alliance carriers further increase their already close relationship across the US-Canada border.
An exciting summer 2023
Through an "enhanced transborder joint business agreement", United Airlines and Air Canada are announcing new routes between Canada and the US for summer 2023. The highlight will be a new United-operated flight between Washington-Dulles and Calgary, and a new Air Canada-operated service between Washington-Dulles and Vancouver.
"Through our longstanding partnership with United Airlines, Air Canada has been able to offer customers ever-increasing and significant benefits…Together we will offer more than 260 daily departures to the US, and new non-stop flights from Vancouver and Calgary to Washington-Dulles," -Mark Galardo, Senior Vice President Network Planning and Revenue Management, Air Canada
But it's not just the new Vancouver and Calgary services that will light up this summer. The carriers will be increasing their transborder schedule capacity by 20% compared to summer 2022. With over 260 daily departures, the summer 2023 schedule will also include up to 120 daily departures between the airlines' hub markets, up from 101 in summer 2021. Enhancing cooperation further, flights will be timed to optimize connections at both Air Canada and United's hubs and line stations.
The third point in the joint-announcement was a coordinated "shuttle-style" hourly service between the major hubs of the two carriers. Frequencies and routes are as follows:
And while it's not quite the same "shuttle-style" frequency as the routes listed above, the airlines will also be offering nine daily flights between Vancouver and New York/Newark, Houston, and Chicago, and seven flights daily between Los Angeles and Vancouver.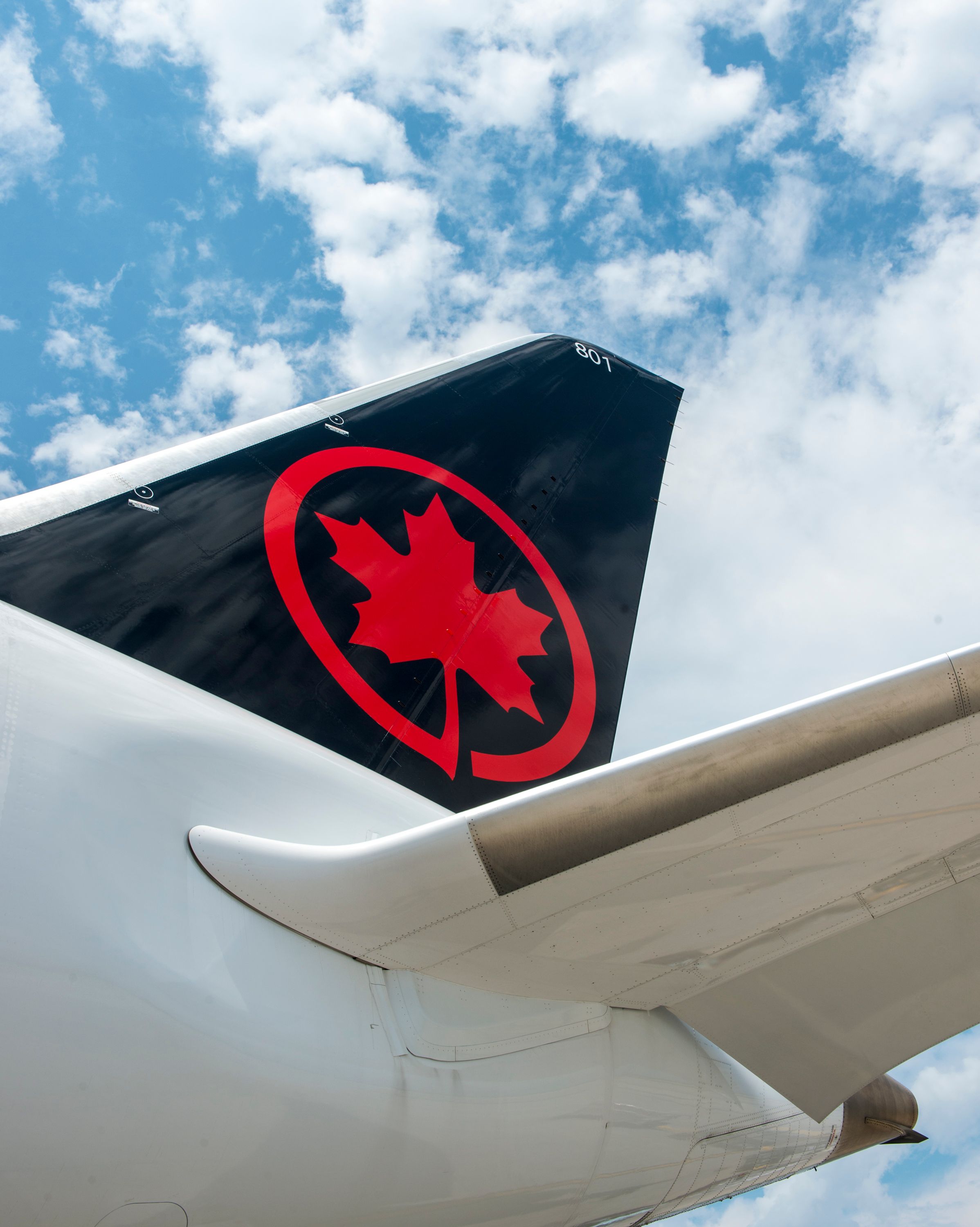 Photo: Air Canada
A turf war with the US capital?
Perhaps the most interesting point in the announcement is the offering of new services from Washington Dulles to Vancouver and Calgary. With flights set to begin on June 1st, the service from Vancouver will utilize an Air Canada Boeing 737 MAX 8 five times per week. Meanwhile, United will deploy an Airbus A319 for its daily service to Calgary from June 2nd.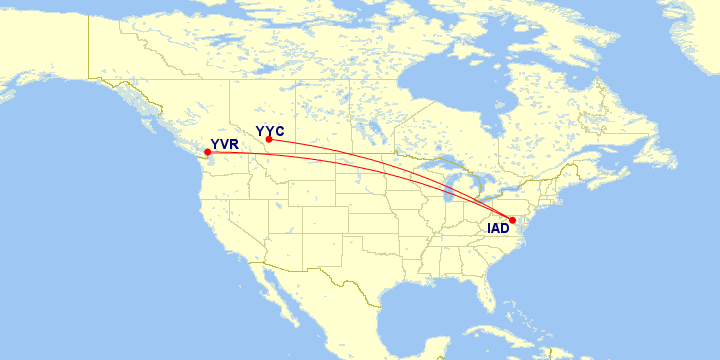 Photo: GCMap.com
Increased connectivity between Vancouver and Los Angeles makes sense, with film industry-related travel taking place in addition to general tourism. At the same time, the plan to connect Calgary and Houston with an additional daily flight might also be justified, with the two cities being large hubs for oil and gas industries.
However, the connection and justification for direct services from Vancouver and Calgary to Washington Dulles is a little less clear – other than Dulles being a decently-sized hub of its own for onward connections. When it comes to bookings between the two cities, 2022 saw approximately 13,000 roundtrip passengers between IAD and YYC, and 24,000 between IAD and YVR.
It is worth noting, however, that ten days prior to this Air Canada/United announcement, WestJet announced that it would be offering new non-stop service between Calgary and Washington three times weekly from June 2nd. So perhaps this is a retaliatory move by United to defend its 'home turf' at Dulles?
But what do you think of this new update from Air Canada and United? Will you be flying with either of these carriers this summer? Share your thoughts and plans by leaving a comment!
Even United Airlines had flights canceled and delayed this weekend, although not as much as others.
Photo: Vincenzo Pace | Simple Flying

United Airlines

IATA/ICAO Code:

UA/UAL

Airline Type:

Full Service Carrier

Hub(s):

Chicago O'Hare International Airport, Denver International Airport, Guam International Airport, Houston George Bush Intercontinental Airport, Los Angeles International Airport, Newark Liberty International Airport, San Francisco International Airport, Washington Dulles International Airport

Year Founded:

1931

Alliance:

Star Alliance

CEO:

Scott Kirby

Country:

United States

Like many airlines, Air Canada has had to rely on government loans and funding over the pandemic. Photo: Vincenzo Pace | Simple Flying

Air Canada

IATA/ICAO Code:

AC/ACA

Airline Type:

Full Service Carrier

Hub(s):

Calgary International Airport, Montréal–Trudeau International Airport, Toronto Pearson International Airport, Vancouver International Airport

Year Founded:

1967

Alliance:

Star Alliance

CEO:

Michael Rousseau

Country:

Canada