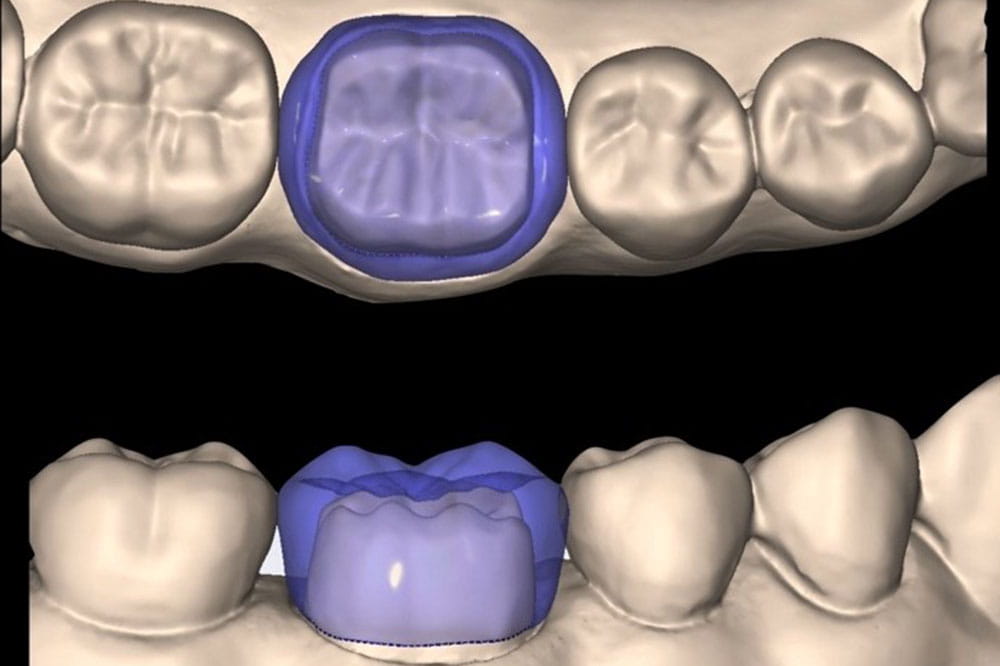 'It's a wonderful opportunity to tinker' | MUSC
For a field that's heavily invested in technology, dental medicine has a surprising problem. The plastic teeth used to teach future dentists, well, kind of bite. That's definitely an overstatement, but they could use some tweaking, says dentist Anthony Mennito, D.M.D. He's an associate professor in the College of Dental Medicine at the Medical University of South Carolina.
"When I was in dental school, we were taught how to work on teeth using these fully intact plastic teeth. And they look like teeth, but they don't feel like teeth. They're really nothing like teeth, other than the shape of them. Fast forward to the present, and we're still using this same technology," Mennito said.
"But when you go to the dentist, there's a problem with a tooth, right? There's either a cavity or the tooth is broken, or something is going on that requires an intervention. So, I wanted to come up with a way to make teaching our students in a way that's more clinically relevant to what they'll actually face when they start seeing their own patients."
A colleague told Mennito that MUSC was launching a Faculty Innovation Fellowship program to support advances in teaching, backed with financial support of $10,000. He applied for and got a fellowship. 
"I knew my goal was to 3D print teeth. The first thing I had to do was create a three-dimensional file that was a prototype of a tooth that I could manipulate," he said.
He built in defects that felt real and plans to keep honing his invention. "It's a wonderful opportunity to tinker. We're not answering huge questions with this, but maybe finding the first couple of steps of a solution to a problem."
Mennito was one of six faculty members selected as Faculty Innovation Fellows in the first cycle. They're in a remarkable range of areas, from neuroscience to nursing.
Like Mennito, Rachel Penrod Martin, Ph.D., wanted to improve student learning — in her case, in the College of Graduate Studies, which trains biomedical research scientists.
"I am very interested in neuroscience education. One of the things that's come up year after year — and was part of my own experience — is how difficult neuroanatomy is. It's really hard to imagine 3D structures from 2D pictures. It makes the whole experience feel sort of inaccessible to students," Martin said. "Oftentimes they don't pursue work in those more systems-level things, because it feels so hard to work with."
She believed virtual reality could help change that. "Virtual reality is an opportunity to translate some of these 2D images into a 3D space where students can interact with and see the connections between different neuroanatomical structures."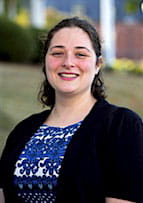 Martin reached out to Karen Schloss, Ph.D., at the University of Wisconsin's Institute for Discovery. Schloss had already created virtual reality lessons, and Martin wanted to know if she could use the Madison scientist's program as the foundation for a study at MUSC on whether virtual reality could help students in Charleston. Schloss agreed. Then COVID hit.
"I think it's slowed down my ability to recruit new people. It also changed the way I was administering the project. So originally, students were going to be able to take the VR units home and use them in their own setting. And ultimately, you know, because of technical and COVID issues, that got shunted into come to a one-on-one thing: We'll walk you through it; you'll do the assessment, you know, one person at a time," Martin said.
She's not giving up. In fact, her vision has expanded. "I still have all the equipment. I'm interested in the next school year in trying to recruit via anatomy labs or other courses where there's a mixture of students from different colleges. I think, and this is something that I've talked about with the Office of Innovation and the Education Innovation Cabinet, that this potentially has utility across colleges."
Faculty innovator Ted Meyer, M.D., Ph.D., is trying to solve a different puzzle with his fellowship: how to quantify what makes a surgeon good. He directs the Otolaryngology Residency Program at MUSC, working with new doctors as they gain experience.
"When people say, 'Well I know what a good surgeon is.' OK, maybe you do. But how do you know that? What's the formula that you follow to help Dr. Smith or Dr. Jones through a surgical residency? How do you get him or her to be better?" Meyer said.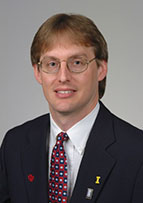 "We really need to train the next generation of surgeons to be better than us. So the project is based on recording what we do in the operating room, then making physical measurements. We've done that with some publicly available software, but it's not automated and it's very time consuming. So that's where we've taken the innovation path to bring in artificial intelligence or machine learning to try to train a program to do what were having to do manually."
For that, they needed what Meyer called a supercomputer, which the MUSC award funded. "You need to have a whole bunch of information from videos and use it to train a model to analyze what's going on with our instruments while we are operating." 
The goal is to use the system in residency training to improve patient care and help surgeons work better and faster. Its value may go well beyond MUSC. "We are discussing whether to push something to market or pair with an external entity that's already doing similar sorts of things."
Advanced practice registered nurse Angela Stanley, D.N.P., an assistant professor in the College of Nursing, used her fellowship award to solve a COVID-driven crisis. Her innovation may benefit students and faculty for years to come, because it showed nursing education can go on even when a virus makes in-person training tricky.
Her students do much of their work online but come to campus about four times a year for clinical training. "In March of 2020, we had students set to come to MUSC. Everyone had airplane tickets —one group had already shown up on campus. But the pandemic meant a lot of clinics were closing."
If the nurses couldn't get that clinical training, she was afraid they'd have to take leaves of absence or withdraw from the program. "So we said, 'We've got to work smarter, not harder.'"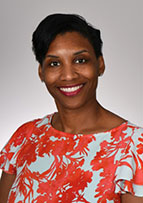 A brainstorm with the assistant dean for graduate practice programs in the College of Nursing led to the realization that they could try telehealth for part of the nurses' training to reduce the time they'd spend in contact with patients who, like everyone else at the time, were unvaccinated.
She used the fellowship funding to pay for a two-week, online telehealth certification course for all the nurse practitioners, faculty and students who needed it. Then, they put it into practice. "It worked. They were able to get firsthand clinical experience, speaking not only to the patient, but also speaking to the preceptor and learning how to use the telehealth cart," Stanley said.
"It was an awesome experience.To know that if have a situation like this happen again, even if it's isolated to a single clinic, that clinic can still run. They can switch to telehealth if need be without so much concern about that impacting their progress or their knowledge or understanding of concepts."
The final fellowship went to a duo from the College of Medicine who wanted to get more students trained in how to do ultrasounds. Assistant professors Meghan Thomas, M.D., and Bill McManigle, M.D., say the technology may be best known for pregnancy and heart exams, but its use is expanding quickly.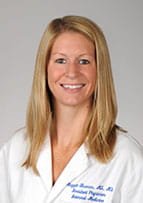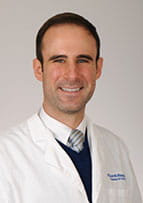 "A lot of internal medicine specialties, along with emergency medicine, have progressed in using point-of-care ultrasound as a diagnostic tool to aid the physical exam and improve diagnostic accuracy. They can also help avoid more expensive testing, such as CT. It's a really cheap and easy way to evaluate a patient at the bedside," Thomas said.
Ultrasounds generate sound waves to let doctors see the body's internal structures. "Ultrasound, in general, is kind of a newer technology for specific internal benefits. And so there's not a lot of faculty that are trained in ultrasound," Thomas said.
That's where ultrasound simulation training, partly funded by the MUSC fellowship, came in. With the help of the Department of Veterans Affairs in Charleston, which had the needed technology, Thomas and McManigle got students to try the simulation and give feedback.
"The students really love it. It's really rewarding to see students learn something that's new and innovative – something that they can be a part of."
The next group of Faculty Innovation Fellows will be notified in early September that they've been accepted. You can find out more about the program on its web page. The program is facilitated by Jesse Goodwin, Ph.D., the chief innovation officer in the Office of Innovation, in collaboration with Lisa Saladin, P.T., Ph.D., executive vice president for Academic Affairs and provost, and Gigi Smith, R.N., Ph.D., associate provost for Education Innovation and Student Life.